How to Spring Clean your Skin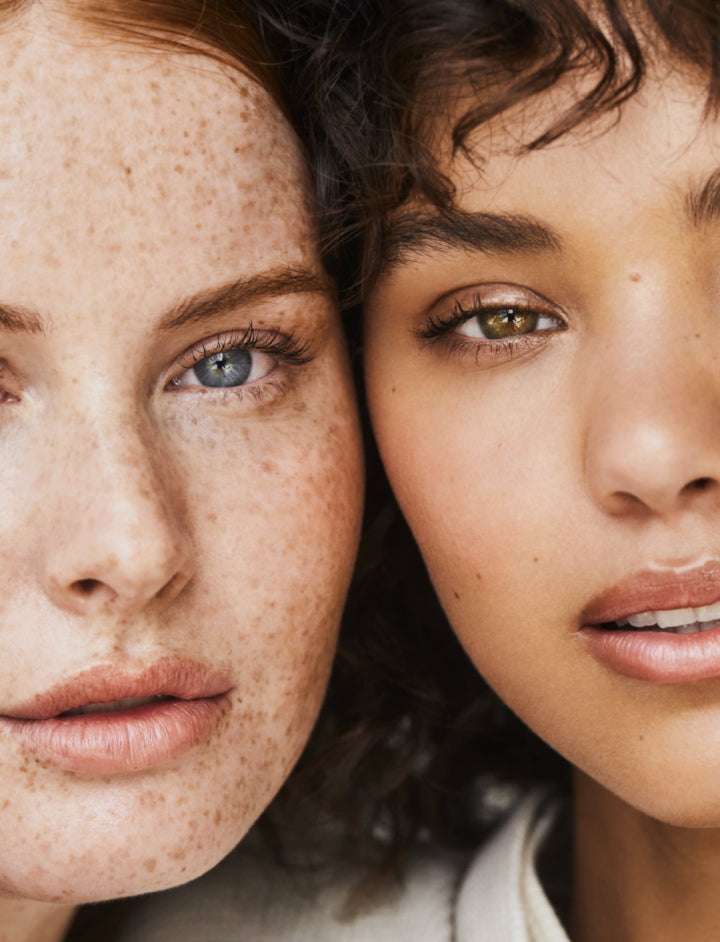 How to Spring Clean your Skin
Spring is a beautiful time of year, the days become longer, the air is warmer, the social calendar kicks off and everywhere you turn, nature is in bloom. Perhaps you've spent the last few weeks of September reluctant to let go of your winter woolies, or you've jumped right in to giving your wardrobe, veggie garden or pantry a spring clean. 

The beginning of a new season is also an ideal time to review and freshen up your skin care routine. If winter got the better of you, and your skin is in dire need of a spring clean, we've here to help. Or you've got your skin routine down to a precise science, you'll still find one or two key takeaways to continue on your path of optimal skin health, spring style.   
Here's 5 tips to spring clean your skin, avoid dryness and enhance skin health.
Elevate your hydration
Hydration plays an important role in optimal skin health and total wellbeing, especially as the weather warms up. Aim to drink a minimum of 2 litres of water daily; this can be in the form of water, tea or a refreshing Collagen Elixir to reduce dry skin in spring. A great way to elevate your water intake is by infusing it with lemon, cucumber or mint. This is simple self-care. 
Exfoliate, lightly 
Regular exfoliation is key for radiant skin. Clearing away dead skin cells and giving your skin a 'spring clean' of sorts, on a regular basis is a great way to enhance radiance, increase cell turnover and reduce dry or itchy skin. We recommend exfoliating lightly and a great ingredient for this is Lactic Acid. Found in our Balancing Cleanser, lactic acid (alpha hydroxy acid or AHA as it is sometimes known) gently exfoliates the skin and improves the skin's texture. It also helps to improve the skin's natural moisture factor, lighten the appearance of dark spots, and improve the look of fine lines and wrinkles. It's even suitable for more sensitive skin types. 
Focus on hydrating ingredients
Look to incorporate products with hydrating properties into your spring skin routine. Look for products that contain humectants, that retain water to the skin (think Hyaluronic Acid) and emollients (Ceramides, fatty acids) to help improve the natural barrier function, especially as the weather warms up. The Habitual Beauty Hydrating Serum contains two molecular weights of Hyaluronic Acid, to support skin hydration on a surface level and deeper within the epidermis.
The importance of SPF + sun protection
UV rays and sun damage are one of the biggest causes of premature ageing and skin damage, so protecting your skin with a high quality SPF 50+ is vital, especially in spring, as the days are longer and we spend more time outdoors. Always wear protective clothing, re-apply your SPF frequently and avoid prolonged sun exposure, especially if/when the UV Index is 3 or more. 
Spring is also the perfect time to focus on products rich in brightening + anti-ageing ingredients. Niacinamide and Vitamin C are two key ingredients found to help to improve the appearance of existing pigmentation and prevent the skin; ' the body's first line of defence', from further skin damage. 
Prioritise nutrition
With the spring social season in full swing, it can be easy to let your nutrition fall to the wayside, however it's vital to stay on top of your nutrition to optimise skin health. Ensuring your diet is rich in protein, fibre, healthy fats, calcium and vitamin D to name a few, can ensure you're on the right path to achieving radiant skin. Our in-house nutritionist + naturopath provides some great nutrition tips here.
It's time to spring clean your skin and to take charge of your skin health both inside and out. 
THE HABITUAL BEAUTY SPRING EDIT
Nourishing meals we're loving
Self-care rituals we're loving 
Vitamin D by the sea 

Meditation and mindful moments
Relaxing tunes we're loving 
Clarity, Vance Joy 

Drift Away, Sons of Zion 
Fashion we're loving