Collagen Bliss Balls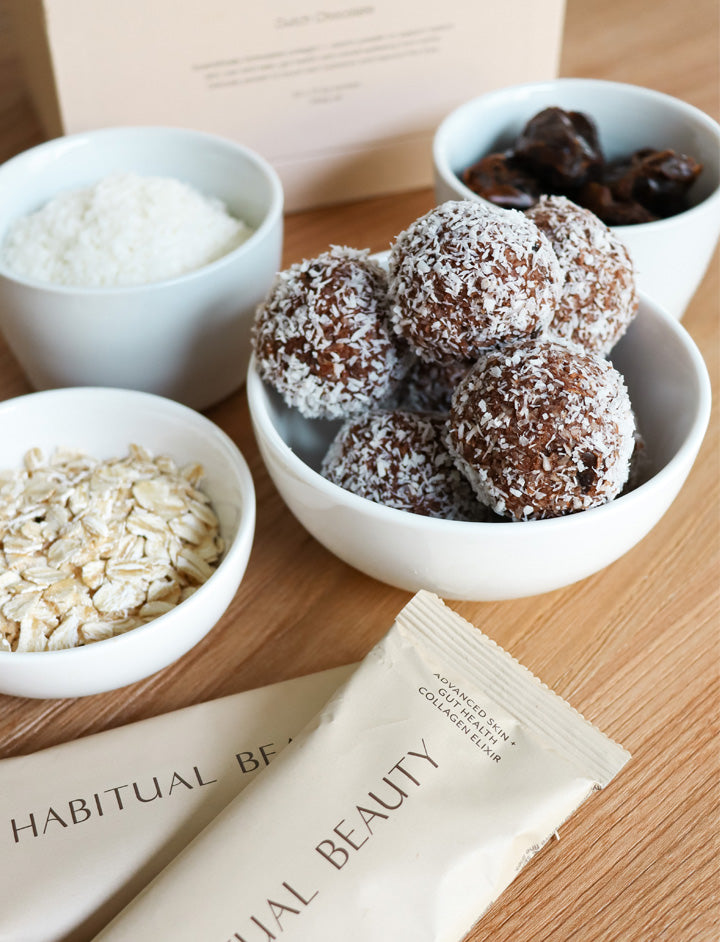 Collagen Bliss Balls
Searching for your daily dose of radiance this Easter? Here's a delicious and nourishing recipe for Collagen Bliss Balls we've prepared just for you. Filled with good for you ingredients, it's the perfect guilt-free, chocolatey treat to enjoy this Easter.⁠

Packed with collagen, skin and gut loving ingredients, these simple, no bake treats are quick and easy to make, perfect for satisfying even the sweetest of tooths. Enjoy a delicious and nutritious snack that fuels your body with wholesome ingredients to keep you going. 

COLLAGEN BLISS BALLS
Ingredients
1 cup Medjool dates, pitted (approximately 10 large)
1 sachet Dutch Chocolate Collagen Elixir
- 1 tbsp cocoa powder
- 1 tbsp honey
- 1 cup medium desiccated unsweetened coconut (plus extra for rolling)
- 1/4 cup rolled oats
- 3/4 cup water

Method
1. Add all ingredients to a blender and mix until combined.
2. Roll mixture into balls and roll in coconut.
3. Store in an air-tight container in the fridge or freezer.