How to Repair your Skin Barrier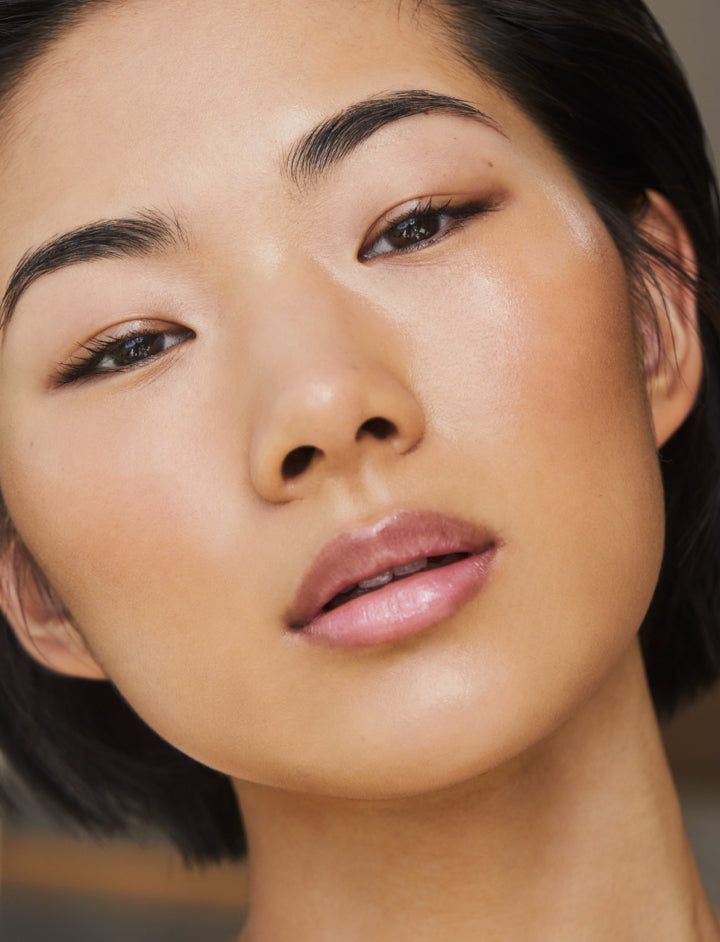 How to Repair your Skin Barrier
Here at Habitual Beauty, our topical skincare formulations might be backed by science but we're also here to simplify skin health for you. So let's take a deep dive into the skin barrier. 
What is your skin barrier and why is it important? 
The scientific term for the outermost layer of your skin is the epidermis and it is often described as functioning like a brick wall. It consists of skin cells called corneocytes that are bound together by mortar-like lipids, which is essentially made up of natural oils and fats. Within these skin cells, you'll find keratin, collagen and natural moisturisers. In the simplest of terms, this is your skin barrier.

We can think of the skin barrier as your body's first line of defence, its main function is to protect the delicate layers beneath (dermal and reticular layers). From what you might ask? From blue light, UV rays, environmental stressors, pollution and much more, it's essential that we take the time to nourish and protect it. The skin barrier also helps to keep moisture inside, thereby keeping the skin hydrated and minimising the likelihood of dehydration. 

Everyone needs a healthy skin barrier, regardless of their individual skin type or concerns. Sometimes the most common skin concerns can be linked back to a damaged skin barrier. So by taking some time to support a healthy skin barrier, you're well and truly on the path to more radiant skin and also focus on treating your personal skin concerns.
What are the signs and causes of a damaged skin barrier? 
There are many indicators of a compromised skin barrier. Think redness, irritation, sensitivity, dry or flaky skin and breakouts to name just a few. Cleansing too much, using or overuse harsh exfoliants or actives (BHA's, acids, retinol, chemical peels), and too much sun exposure are all factors that can contribute to barrier damage. 

If this sounds like you, or even if it doesn't (as everyone can benefit from a healthy barrier), it's time to focus on skin repair by incorporating restorative, barrier-strengthening ingredients into your routine.
Ceramides
Ceremides already occur naturally in the skin, but production decreases as we age (as with most things). Ceramides are a multi-tasker, they support skin renewal, forms an effective barrier against moisture loss and external influences.
Found In: Nourishing Moisturiser
Omega Fatty Acids
Extracted from the seeds of Sacha Inchi in the Peruvian Amazon, INCA Oil contains one of the highest concentrations of Omega Fatty Acids (3, 6 + 9). Topical application of these Omegas to your skin is an effective way to replenish dry skin, deliver a deep hit of moisture whilst also helping to protect the skin barrier. ⁠
Found In: Hydrating Serum⁠, Nourishing Moisturiser⁠, Rejuvenating Facial Oil⁠, Hydrating Sleep Mask⁠
B Vitamins 
Niacinamide (Vitamin B3) is a powerhouse, multifunctional ingredient. It's a water soluble vitamin that works synergistically with your skin to aid in skin recovery by protecting the skin against moisture loss and dehydration, whilst enhancing the skin's appearance and texture. It's also an effective tool to help reduce the appearance of fine lines and wrinkles, tighten and minimise enlarged pores and aid in fading age spots and hyper-pigmentation. 

Panthenol (aka Vitamin B5)  is a powerful, yet gentle ingredient in the skinsphere. It acts as both a humectant and an emollient, meaning it both attracts and retains water in the skin. It also works hard to soothe sensitive, damaged or irritated skin which is essential when repairing and strengthening your skin barrier.
Found In: Balancing Cleanser, Hydrating Serum, Nourishing Moisturiser, Hydrating Sleep Mask
Hyaluronic Acid
This one is a given, a skincare heavyweight with good reason. As a humectant hydrator, Hyaluronic Acid works to draw moisture into the skin, reduce moisture loss and supports the skin recovery process. Plump, strengthened skin incoming.
Found In: Hydrating Serum, Nourishing Moisturiser, Hydrating Sleep Mask
Shea Butter
Shea Butter is a plant lipid that is rich in fatty acids, vitamins (A, E & F) and antioxidants. Being rich in vitamin A & E, shea butter is great for hydration and soothing of the skin. Vitamin F is ideal in helping to protect and heal your skin. We love the inclusion of shea butter to act as an ultra hydrating and nourishing ingredient to support barrier function.
Found In: Nourishing Moisturiser, Hydrating Sleep Mask


A healthy skin barrier is your best friend, so it's time to show yourself a little love. Ditch the heavy duty exfoliants and treatments, and step back to the basics. Nourish your skin with restorative products and barrier-strengthening ingredients and repair your barrier today. Your skin will thank you for it.